Shantui SD32 Bulldozer Onderdelen VDO Olietemperatuursensor D2320-00000
Olietemperatuursensor D2320-00000 past op het Shantui SD32 elektrische systeem . Het sensormerk is de VDO-fabricage . De temperatuursensor wordt indirect gemeten door een eigenschap van het object te veranderen met de temperatuurverandering. De kenmerken van veel materialen en componenten variëren met de temperatuur, dus er zijn nogal wat materialen die kunnen worden gebruikt als temperatuursensoren. De fysieke parameters van temperatuursensor verandering met temperatuur: uitzetting, weerstand, capaciteit, elektromotorische kracht, magnetische energie, frequentie, optische eigenschappen en thermische ruis. Met de ontwikkeling van de productie zullen nieuwe temperatuursensoren tevoorschijn komen. De thermokoppelsensor heeft zijn eigen voor- en nadelen. Het heeft een lage gevoeligheid, wordt gemakkelijk beïnvloed door omgevingsstoorsignalen en temperatuurafwijking van de voorversterker, dus het is niet geschikt voor het meten van kleine temperatuurveranderingen. De gevoeligheid van de thermokoppeltemperatuursensor is onafhankelijk van de dikte van het materiaal.

Olietemperatuursensor D2320-00000 Speicifications
| | |
| --- | --- |
| Part Number | D2320-00000 |
| Part Name | sensor |
| Stock | Available |
| Weight KG | 0.2 kg |
| Description | NEW OEM |
| Available Advantages other models | SD16,SD22,SD23,SD32 |
| Delivery way | By sea, by air or by express way for your choice |
| Payment Item | 100%TT |
| Port of loading | Qingdao or according to your need |
| Mark & LOGO | SHANTUI, VDO or according to your request |
| Packing Details | wooden box/pallets or according to your need |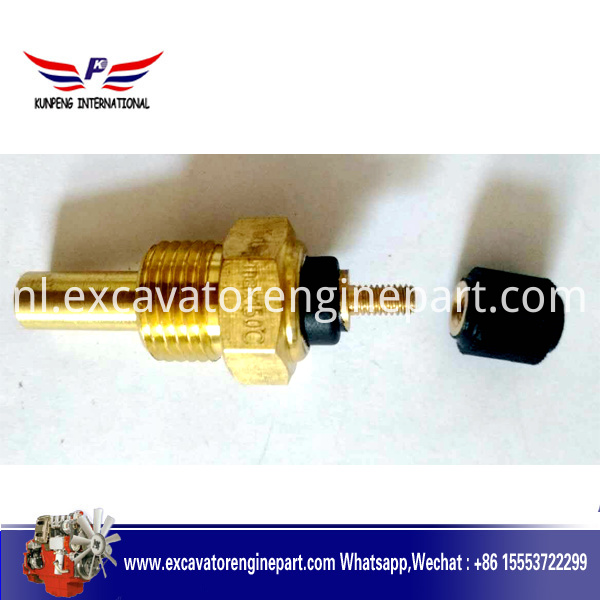 Bulldozer onderdelen SD16 SD22 SD32 olietemperatuursensor D2320-00000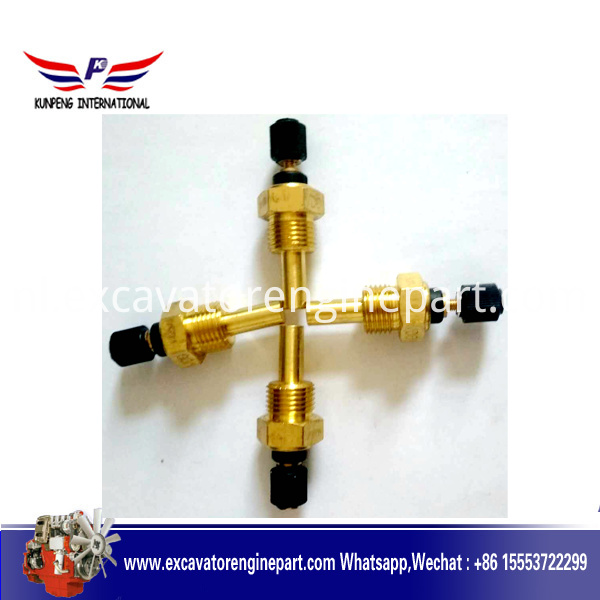 Shantui Bulldozer onderdelen SD42 SD52 olietemperatuursensor D2320-00000

Bedrijfsprofiel
Jining Kunpeng Construction Machinery Equipment Co, Ltd is opgericht in 2013 met een maatschappelijk kapitaal van 200.000.000 yuan, het bestaande personeelsbestand van 36 mensen, houdt zich bezig met engineering van machines producten en accessoires, gespecialiseerde bedrijven, met onafhankelijke import en export rechten. De belangrijkste agent van Komatsu graafmachines en bulldozer, shantui bulldozer elektrische producten, Donaldson luchtfilter producten; Japanse (Mitshubishi, Komatsu, Isuzu, Kubota, Yanmar) motor machine en reserveonderdelen; CUMMINS, Deutz dieselmotor reserveonderdelen, Marine en generator dieselmotor reserveonderdelen, Op brandhout, Weichai, grote dieselmotoraccessoires; verkoop van bekende merken hydraulische pompen, motoren, hydraulische kleppen. Bedrijven en binnenlandse graafmachine fabriek (Sany, Lianzhong Branch, Hill herontwikkeling machine, SDLG, Strong Construction Machinery Co., Ltd., Foton Lovol, Shandong liShide) in nauwe samenwerking, heeft met succes ondersteuning van Japanse elektronische producten, Donaldson luchtfilter, graafmachine cabine, geluidsdempers, Danfoss Auto-producten, DSE, COMAP, WOODWARD CONTROLLER en andere producten, met producten van hoge kwaliteit en een perfecte after-sales service, won de fabrikanten van hoge lof.
Onze producten voordeel producten
We kunnen motoronderdelen leveren:
Komatsu-motoronderdelen, diselmotoronderdelen, CUMMINS-dieselmotoronderdelen, DSE-controller, SDLG-laderonderdelen, Shantui-bulldozeronderdelen
CUMMINS A1700, 2300, B3.3, 4B3.9, 6BTA5.9, 6CTA8.3, M11, NTA855, KTA19, KTA38, KTAA50, QSK60-dieselmotoronderdelen
Deutz / Volvo dieselmotoronderdelen
Isuzu, Mitsubishi, Yanmar, Kubota-motoronderdelen
Weichai-dieselmotoronderdelen
Shangchai / Caterpillar dieselmotoronderdelen
Ons grote magazijn
Om klanten beter van dienst te kunnen zijn, hebben we voldoende voorraad, Bulldozer reserveonderdelen, Track link, Ider, Track Roller, Carrier Roller, Hydraulische pomp, Hydraulische klep, Cilinder voor Bulldozer, CUMMINS dieselmotor en Weichai dieselmotor. We kunnen dus snel leveren en onze klanten blij maken met onze service.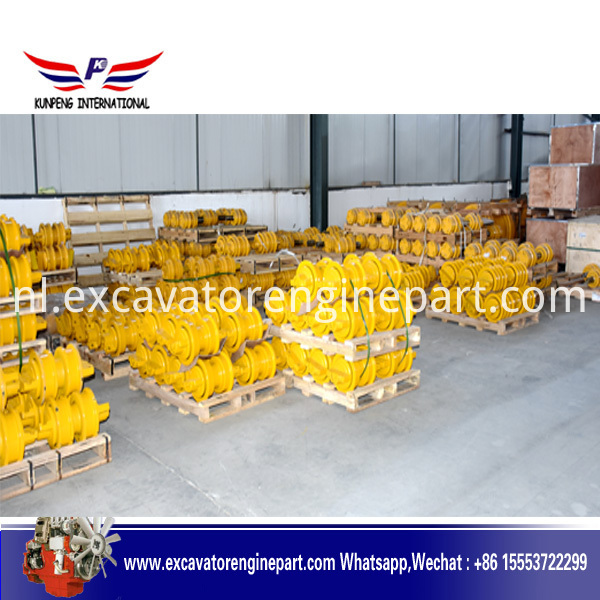 Succesvol samenwerken aan klanten Case
Saudi-Arabië-Zoomlion graafmachine motoronderdelen en buis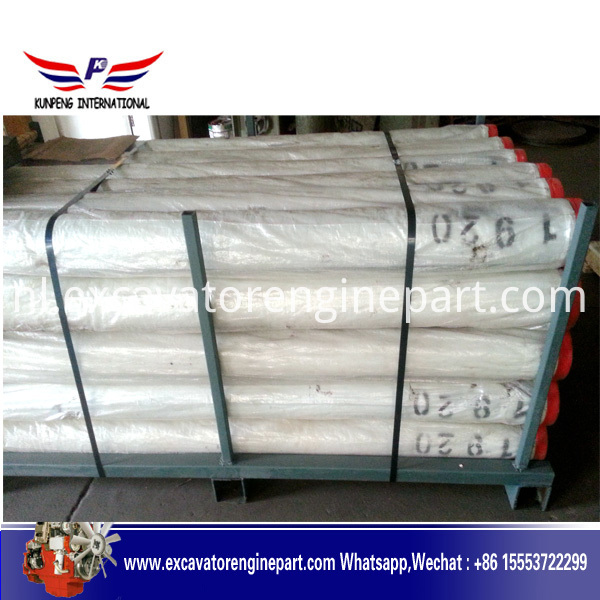 Feedback van afgelegen klanten
Zuid-Afrika Client ontving Torque Converter om SD16 Shantui bulldozer op de bouwplaats te repareren, We zijn erg blij en veel succes met Serivice met onze clinet, vind het niet erg dat hij een kleine klant of een groter bedrijf is, we gebruiken nog steeds serivice onze professionele konwledge en serieuze autitude, ons aanbod snelheid, levertijd en speciale fowarder, we zullen u ongeveer 24 uur van dienst zijn. In zijn Smile and Sweat hebben we verantwoordelijkheden en missies gelezen.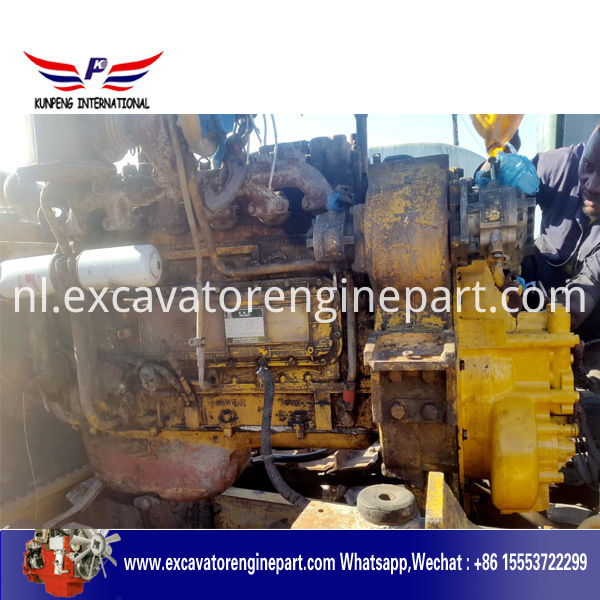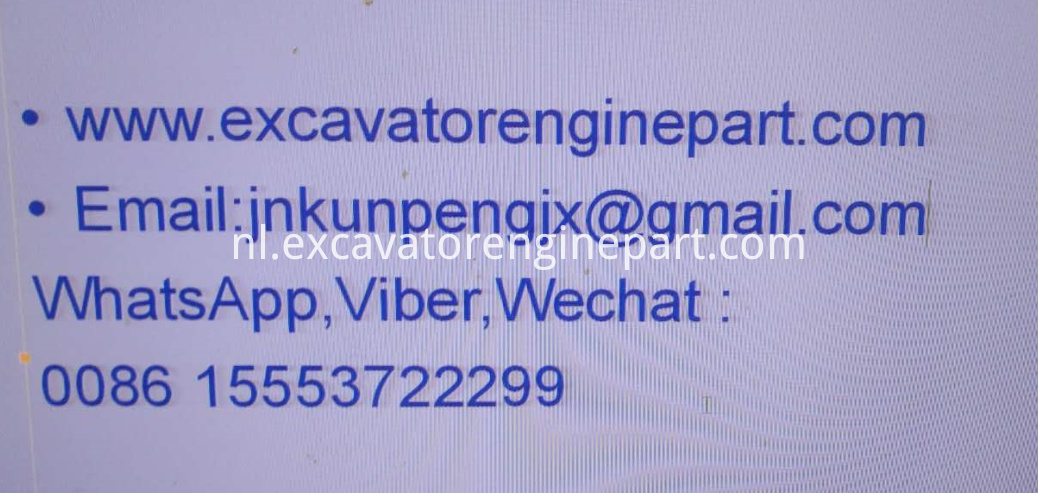 Product Categorie : Bulldozer Onderdelen > Shantui Bulldozer-onderdeel