Weichai Dieselmotor Reserveonderdelen Startmotor 612600090340 10 tanden model WD61509QD
Starter origineel 612600090340 voor LONKING CDM855E LADERS CONSTRUCTIE MACHINES ONDERDELEN

SDLG ONDERDELEN STARTER 612600090340 QD2827DM

Startmotor 612600090340 wordt gebruikt voor Weichai WD615 WP10 WP12 dieselmotoren . Deze motor is geschikt voor Shantui SD16 bulldozers, SDLG-laders en Lonking-laders . De starter maakt gebruik van drie componenten om het volledige startproces te implementeren. De DC-motor introduceert stroom van de accu en zorgt ervoor dat het aandrijftandwiel van de starter mechanische beweging produceert; het aandrijftandwiel wordt ingevoegd in de tandwielring van het vliegwiel door het overbrengingsmechanisme en kan automatisch worden losgemaakt nadat de motor start; startcircuit aan en uit wordt geregeld door een elektromagnetische schakelaar. De functie van de starter is om stroom te genereren van de gelijkstroommotor, door het overbrengingsmechanisme om de motoras te laten draaien, om het starten van de motor te starten. Startsysteem omvat de volgende componenten: batterij, contactslot (startschakelaar), startmotor , startrelais, etc. We kunnen originele / originele startmotor , aftermrket en vervangende motorstartermotor leveren.
Startmotor 612600090340 Specificaties
Weichai WD615-starter 612600090340
Motormodel : WD615 WP10 WP12
Onderdeelnaam: startmotor
Onderdeelnummer: 612600090340
De kleur zwart
Conditin: NIEUWE originele of vervangen startmotor
Beschikbare voordelen andere modellen: D65 D85 D155 D275 D355 D375
Levering manier: zee, door air of door uitdrukkelijke manier
Betaling Item: 30% T / T vooraf 70% saldo tegen de B / L-kopie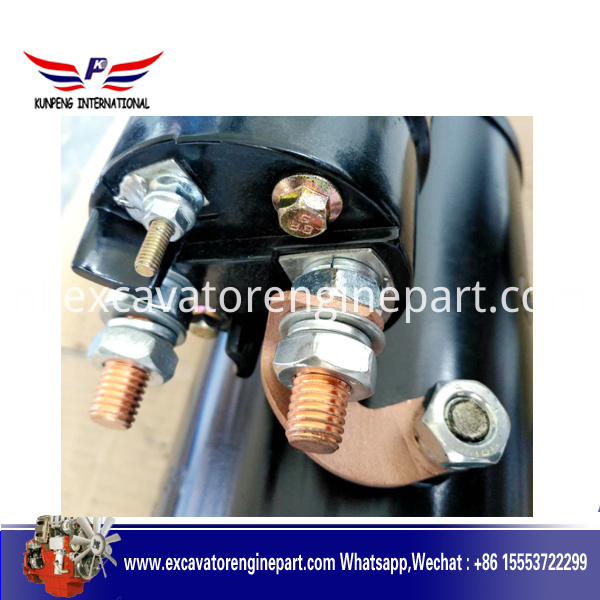 612600090340 Weichai WD615-motorstarter voor shantui sd16-bulldozer

Auto-onderdelenbus Startmotor OEM 612600090340
Bedrijfsprofiel
Jining Kunpeng Construction Machinery Equipment Co, Ltd is opgericht in 2013 met een maatschappelijk kapitaal van 200.000.000 yuan, het bestaande personeelsbestand van 36 mensen, houdt zich bezig met engineering van machines producten en accessoires, gespecialiseerde bedrijven, met onafhankelijke import en export rechten. De belangrijkste agent van Komatsu graafmachines en bulldozer, shantui bulldozer elektrische producten, Donaldson luchtfilter producten; Japanse (Mitshubishi, Komatsu, Isuzu, Kubota, Yanmar) motor machine en reserveonderdelen; CUMMINS, Deutz dieselmotor reserveonderdelen, Marine en generator dieselmotor reserveonderdelen, Op brandhout, Weichai, grote dieselmotoraccessoires; verkoop van bekende merken hydraulische pompen, motoren, hydraulische kleppen. Bedrijven en binnenlandse graafmachine fabriek (Sany, Lianzhong Branch, Hill herontwikkeling machine, SDLG, Strong Construction Machinery Co., Ltd., Foton Lovol, Shandong liShide) in nauwe samenwerking, heeft met succes ondersteuning van Japanse elektronische producten, Donaldson luchtfilter, graafmachine cabine , dempers, Danfoss Auto-producten, DSE, COMAP, WOODWARD CONTROLLER en andere producten, met producten van hoge kwaliteit en een perfecte after-sales service, won de fabrikanten van hoge lof.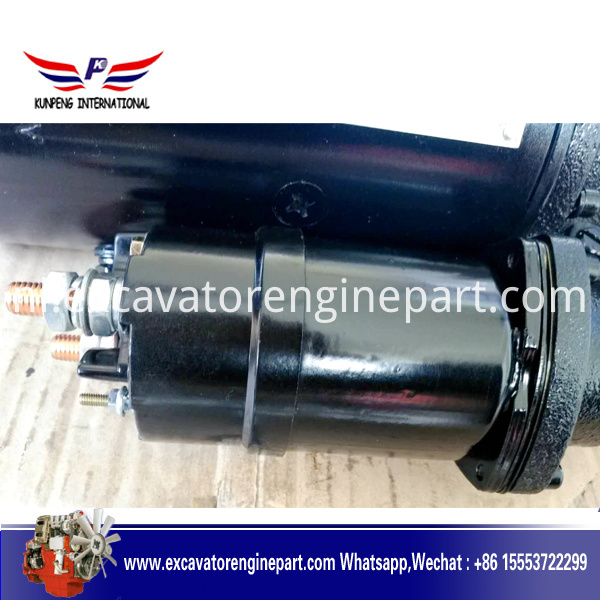 Bouwmachines Onderdelen 612600090340 motor softstarter

Onze producten voordeel producten
We kunnen motoronderdelen leveren:
Motoronderdelen: CUMMINS motoronderdeel, Deutz motoronderdeel, Volvo motoronderdeel, Caterpiller motoronderdeel, kubota motoronderdeel, Yanmar motoronderdeel, Isuzu motoronderdeel, Mitsubishi motoronderdeel, Perkins motoronderdeel, komatsu motoronderdeel, Wechai motoronderdeel, Shangchai motoronderdeel , Yuchai-motordeel.
Bulldozer onderdelen: Shantui bulldozer onderdeel, Shanghai pengpu bulldozer onderdeel, HBXG bulldozer onderdeel, Liugong bulldozer onderdeel, Tianjin Yishan bulldozer onderdeel.
Laderonderdelen: SDLG-laderonderdelen, Liugong-laderonderdelen, XCMC-laderonderdelen, Lonting-laderdelen, XGMA-laderdelen.

Graafmachineonderdelen: graafmachinemotoronderdeel, graafmachineonderstelonderdelen, Excavtor eindaandrijving, graafmachinehoofdafsluiter, graafmachinehydraulische pomp.
SHANTUI SD16 Weichai motorstarter 612600090340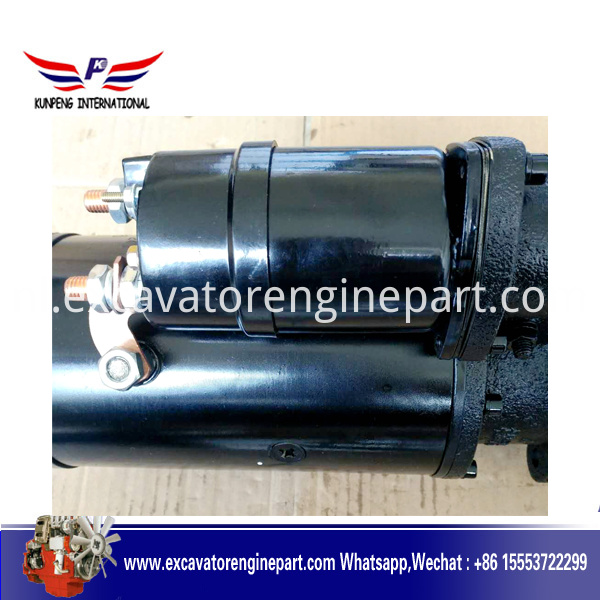 SDLG ONDERDELEN STARTER 612600090340 QD2827DM
Een andere Motor Brand Start Motor List

| | | | |
| --- | --- | --- | --- |
| ITEM | PARTS NAME | P/N | Discription |
| 1 | Start motor | 612600090293 | WD615/618 |
| 2 | Start motor | 612600090561 | WD615/618 |
| 3 | Start motor | 612600090562 | WP10 |
| 4 | Start motor | 612600090208 | WP12 |
| 5 | Start motor | 612600090806 | WP10 |
| 6 | Start motor | VG1560090001 | Howo |
| 7 | Start motor | 612600091075 | WP10 |
| 8 | Start motor | 612600091076 | WP10 |
| 9 | Start motor | 612600091078 | WD61509QD |
| 10 | Start motor | VG1560090001 | E117 |
| 11 | Start motor | VG1560090007 | E186 |
| 12 | Start motor | 5801311484 | 12T |
| 13 | Start motor | VG1560090001 | 10T |
| 14 | Start motor | VG1246090002 | D12 |
| 15 | Start motor | VG1246090003 | D12 |
| 16 | Start motor | VG15600090001 | E117 |
| 17 | Start motor | VG15600090001 | E162 |
| 18 | Start motor | VG15600090007 | E186 |
| 19 | Start motor | 612600090293 | WD615/618 |
| 20 | Start motor | 612600090561 | WD615/618 |
| 21 | Start motor | 612600090562 | WP10 |
| 22 | Start motor | 61260030208 | WP12 |
| 22 | Start motor | 0001261016 | |
| 23 | Start motor | 612600090210 | 10T |
| 24 | Start motor | 612600090029 | 11T |
| 25 | Start motor | 612600090340 | 10T |
| 26 | Start motor | 612600090100 | 11T |
| 27 | Start motor | 615600090129 | 9T |
| 28 | Start motor | D11-101-03B | 11T |
| 29 | Start motor | 5801311484 | 12T |
| 30 | Start motor | 13031962/M93R3007SE | 10T |
| 31 | Start motor | 13023606/M93R3007SE | 10T |
| 32 | Start motor | QDJ277/C4935789 | Small 10T |
| 33 | Start motor | QDJ2615 | 10T |
| 34 | Start motor | QDJ2618 | 11T |
| 35 | Start motor | QDJ2816 | 12T |
| 36 | Start motor | QDJ2818 | 12T |
| 37 | Start motor | QDJ2819 | 12T |
| 38 | Start motor | C3415538/QD2802 | 12T |
| 39 | Start motor | 39MT/4N3181/3103914 | 11T |
| 40 | Start motor | 40MT | 11T |
| 41 | Start motor | 50MT QD2853 | 11T |
| 42 | Start motor | Shangchai 42MT | 12T |
| 43 | Start motor | QDJ271 | 13T |
| 44 | Start motor | QDJ273 | 12T |
| 45 | Start motor | QDJ273A | 11T |
| 46 | Start motor | QDJ275A | 12T |
| 47 | Start motor | QDJ276 | 12T |
| 48 | Start motor | QDJ2766T | 11T |
| 49 | Start motor | QDJ276A | 12T |
| 50 | Start motor | QDJ276B | 12T |
| 51 | Start motor | QDJ276C | 12T |
| 52 | Start motor | QDJ2751A/3708010-001-0000J | 12T |
| 53 | Start motor | 0001231005 | 9T |
| 54 | Start motor | QDJ2805 | big 11T |
| 55 | Start motor | QDJ2903/L300H-3708100 | 11T |
| 56 | Start motor | L30L2-3708100-002 | 11T |
| 57 | Start motor | M3400-3708100B-002 | 11T |
| 58 | Start motor | M3019-3708100-002 | 11T |
| 59 | Start motor | QDJ2840T | 11T |
| 60 | Start motor | 3004699 | Shantui Construction |
| 61 | Start motor | 3021036 | Shantui Construction |
| 62 | Start motor | 3021038 | Shantui Construction |
| 63 | Start motor | 3103914 | Shantui Construction |
| 64 | Start motor | 3103950/2871253 | Shantui Construction |
| 65 | Start motor | 13023606 | Shantui Construction |
| 66 | Start motor | 3957593 | Shantui Construction |
| 67 | Start motor | 3102767 | Shantui Construction |
| 68 | Start motor | 5266532 | Shantui Construction |
| 69 | Start motor | 13031962 | Shantui Construction |
| 70 | Start motor | C4929600 | Shantui Construction |
| 71 | Start motor | C4934622 | Shantui Construction |
| 72 | Start motor | C5255292 | Shantui Construction |
| 73 | Start motor | 612600090340 | Shantui Construction |
| 74 | Start motor | 612600090561 | Shantui Construction |
| 75 | Start motor | 61500090082A | Shantui Construction |
| 76 | Start motor | D11-101-03B | Shantui Construction |
| 77 | Start motor | 4N3181 | Shantui Construction |
| 78 | Start motor | 3708010-53DJ | 11T |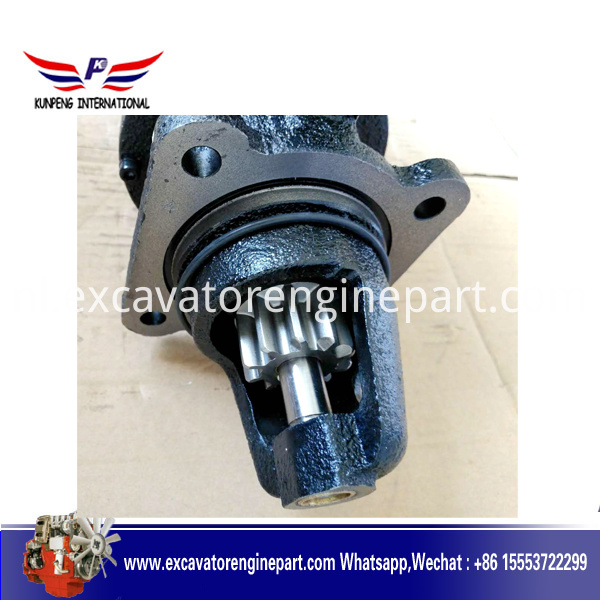 Weichai Deutz Engine Onderdelen Motorstarter 612600090340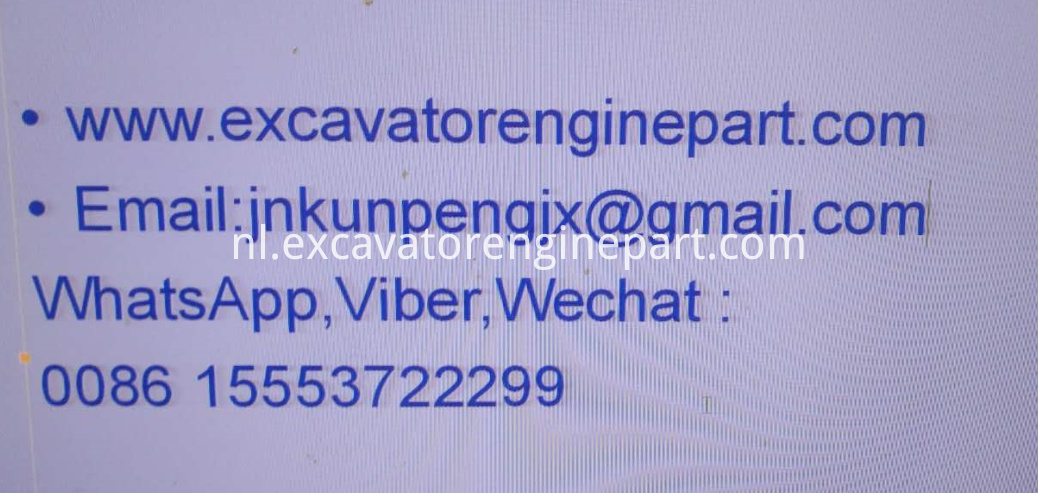 Product Categorie : Motor onderdelen > Weichai Engine Part